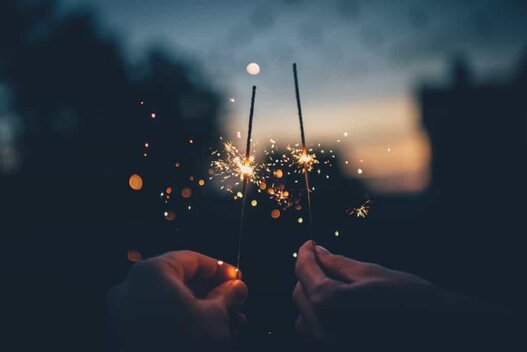 ---
Written by Jennifer Nolan, LPC
---
New Year's Resolutions
As a new year unfolds, you know the drill, you've bought the new, full-of-possibilities 2019 calendar and the focus becomes the new, healthier you. With all the excitement of a restart we cannot overlook the commencement of another year and feel inspired to do some reflection. How well have you taken care of yourself? What can you do differently this year?
Reflective practice
T.S. Eliot wrote, "We had the experience but missed the meaning." As mental health counselors, part of our job is to encourage and facilitate reflection in our clients. A reflective practice refers to the capability to reflect on our everyday actions and frameworks, as well as concepts on personal experience as part of a process of life-long learning (Schon, 1983).  Developing the habit of self-reflection takes practice and time. As you take inventory and explore your emotional growth, remember reflection is a gift we give ourselves.
Here are some questions to get you thinking:
If you could do yesterday over again, what is something you would do differently?

In what areas do you need to improve self-discipline?

What is one thing you can do today to improve your health?

If you continue to do what you are doing every day where will you be in one year?

What are 2-3 things you've done that made you proud?
Goal Setting
Your approach to setting new intentions is important for a self-reflection practice. Goals are more likely to be achieved if the purpose is considered.  
The following are tips to consider when setting your goals for the new year:
Be precise and decide how you will measure your goals.

Write down your goals and keep a written record of progress.

Set goals you have control over.

Regularly reassess that your goal is still what you want.
New Year…New You
New Year's Resolutions have become a tradition for a reason. It is a great time to reflect and identify what you want in the year ahead; scheduling regular self-reflection time can allow for a greater impact. So, crack open that brand new calendar, schedule your time, set your goals, and celebrate your successes.